Our incoming phone lines are open 10.00am to 1.00pm and 1.30pm to 3.00pm, Monday to Thursday only, however, we are all here working full, normal hours, i.e. 9.00am to 5.00pm Monday to Friday, so if you need to email, or leave a voicemail, we will gladly respond promptly.
Ercol Furniture Types
If you own a piece of Ercol furniture you will no doubt have already fallen in love with its timeless design and high quality finish. Ercol have been designing and making their furniture since 1920, so design is at the centre of everything they do – their furniture is designed for comfort, aesthetics, and functionality.
Whatever model of Ercol furniture you are lucky enough to own, we would be delighted to hear from you! Some of the Ercol models we often work on are listed below, but if you have another model not listed we are very likely to still be able to help you.
Ercol Windsor, Ercol Studio Couch, Ercol Springtime, Ercol Jubilee, Ercol Evergreen, Ercol Old Colonial, Ercol Bergere, Ercol Sunningdale, Ercol Saville, Ercol Renaissance, Ercol Piccola, Ercol Goldsmith, Ercol Quaker, Ercol Chair Makers, Ercol Swan, Ercol Fleur de Lys, Ercol Latitude, Ercol Penn, Ercol Yorkshire, Ercol Marino, Ercol Ladderback, Ercol York Minster and Ercol Cloister.
To view our full range of over
2,000 searchable Upholstery Fabrics,

SPECIFICALLY FOR ERCOL FURNITURE, click below to go to our unique… FABRIC SELECTOR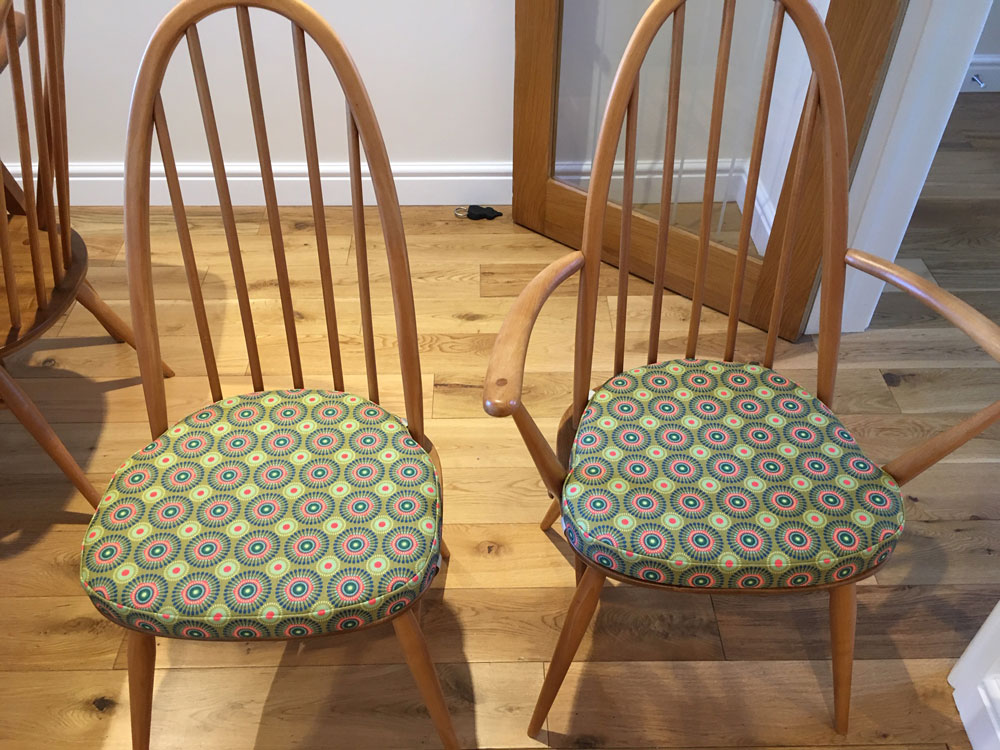 WE OPERATE A PROFESSIONAL
UK-WIDE SERVICE SUPPLYING CUSHIONS & COVERS FOR ERCOL FURNITURE
Our Ercol Furniture Cushion and Cover Service enables us to professionally re-cover existing Ercol furniture cushions, or make brand new cushions, no matter where you are located in the U.K!
In our experience, Ercol furniture is extremely well made and very durable. As a result the frames are normally still in excellent condition, even after many decades of use. However the original good quality cushions inevitably can begin to look tired or dated after a long period of time and this is where we can help.
"I am absolutely delighted with my Ercol cushions. I attach a photo for you to see just how good they look in my newly-built log cabin. Many thanks once again and best wishes."
Anne Fort
Surrey
To view our full range of over
2,000 searchable Upholstery Fabrics,

SPECIFICALLY FOR ERCOL FURNITURE, click below to go to our unique… FABRIC SELECTOR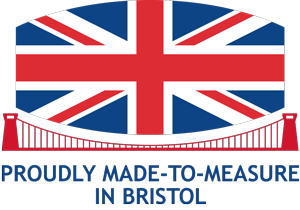 We are able to replicate the majority of Ercol cushion designs that you might have, regardless of their age. Ercol themselves have discontinued making cushions for some models and thus have made it very difficult to extend the lifespan of these models, but we can usually rectify this situation with comfort.
"Dear Bristol Upholstery Team, Absolutely delighted with the new cushions, beautifully made, perfect fit."
Helga Smith
So regardless of whether you have the classic Ercol Windsor chair, an Evergreen sofa, Studio couch, or perhaps one of the rarer older models…. we can usually still help.
This is because there are many different slight nuances between what may at first glance appear to be identical cushions. By borrowing your original cushions we know exactly what we need to replicate for you in terms of size, shape, fixing straps etc.
Please see our 'How we work' page for more details.
To view our full range of over
2,000 searchable Upholstery Fabrics,

SPECIFICALLY FOR ERCOL FURNITURE, click below to go to our unique… FABRIC SELECTOR