IMPORTANT INFORMATION
We hope all our customers, old and new, are safe and well.
We are working under the following new arrangements:
• Our Reception will regrettably NOT be open to visitors; however we still have a 'Drop Off and Collection Point' at the front of our premises.
• Our incoming phone lines are open 10.00am to 1.00pm and 1.30pm to 3.00pm, Monday to Thursday only.
We wish you and yours all the best and hope you can stay safe. We have been in business for 33 successful years and we look forward to serving you for another 33 years!
The Bristol Upholstery & Soft Furnishings Team
Re-Filling your Ercol Furniture Cushions
Over the 30+ years that we have been helping customers all over the UK with cushion requirements for their Ercol furniture, we have many times been asked if we can refill their original covers.
WE OPERATE A PROFESSIONAL
UK-WIDE SERVICE SUPPLYING CUSHIONS & COVERS FOR ERCOL FURNITURE
Our Ercol Furniture Cushion and Cover Service enables us to professionally re-cover existing Ercol furniture cushions, or make brand new cushions, no matter where you are located in the U.K!
The answer is YES! If you are happy with the condition and appearance of your original Ercol covers, and it's simply that the original fillings have worn and now lack support, then we can solve this for you.
To view our full range of over
2,000 searchable Upholstery Fabrics,

SPECIFICALLY FOR ERCOL FURNITURE, click below to go to our unique… FABRIC SELECTOR
We would simply collect your complete original cushions using our UK-WIDE Cushion Collection Service.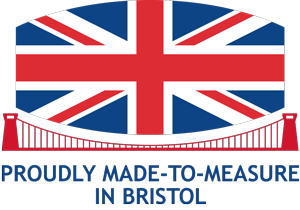 We are pleased to say that foam technology and specifications have generally improved over recent decades, so it may well be the case that the filling we use to refill your existing covers exceeds the specification of your originals. Regulations have of course also become more stringent, so naturally all our foam complies with up-to -date fire retardancy regulations.
When we refill your existing cushions we always fit a stockinette undercover to the new foam and we replicate as near as possible the feel your cushions would have had originally. This means your newly refilled cushions will feel firmer and more supportive than what you have become used to over the years, as your originals have gradually worn!
This customer was happy with their original Ercol covers on their Ercol Saville two seater, but the cushions required new foam filling. Here is the result in situ.
To view our full range of over
2,000 searchable Upholstery Fabrics,

SPECIFICALLY FOR ERCOL FURNITURE, click below to go to our unique… FABRIC SELECTOR